The Living Theology Summer School provides opportunities to deepen our understanding of the Christian faith and develop our personal reflection on Christian living and belief. No prior theological knowledge is required, just an open mind and willingness to engage.
Because of the continuing uncertainty of our times, Living Theology this year will be held online (via Zoom). It will take place over the four Saturdays of July. One course will be offered on each of the days, with three sessions, spread out to allow for sufficient breaks. 
Saturday 3rd July
MICHAEL SMITH SJ  Living at Peace in our Common Home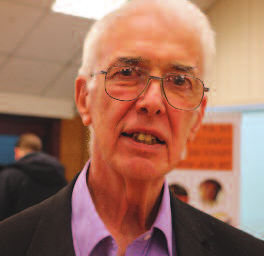 This course is based on Pope Francis' latest encyclical Fratelli Tutti. It starts by looking at some of the problems that we find living together in our home – the world. The document sets out a vision of what could be for the people of our world, and some ways of reaching that vision. We will spend some time thinking about what we ordinary people can do when so many powerful people and institutions are seemingly heading in the wrong direction. It is a document of hope.
Michael is a Jesuit priest currently involved in adult education and work with refugees, having spent most of his life in education. He is especially interested in science and the links between science and Christian faith, and in how we should be managing and living in the world God has given us.
Saturday 10th July
FIONA ELLIS   Desire and the Meaning of Life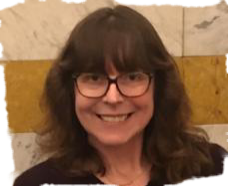 The question of life's meaning is suddenly a fashionable topic in philosophy, but there are big disagreements about how it is to be tackled, and whether it is plausible and reasonable to bring God into the picture. I argue that a theistic position is to be taken seriously and that the concept of desire is key to an understanding of life's meaning. What could this mean? What does it have to do with God? And where does it leave the question of atheism? We shall explore these fascinating questions over three sessions, and there'll be ample opportunity for discussion. No background knowledge is required – just an open mind, and a willingness to reflect upon these matters of life and death! Feel free to get in touch at Fiona.Ellis@roehampton.ac.uk if you'd like some information before signing up.
Fiona is a Professor of Philosophy and Religion at the University of Roehampton. Her most recent monograph is God, Value, and Nature (OUP 2014), and she has published on a variety of subjects including the philosophy of love and desire, the meaning of life, and the nature of religious understanding. Her edited collection of essays – New Models of Religious Understanding – was published by OUP in 2017. She has directed several funded projects, and has just finished leading The Quest for God: Towards a Philosophically and Empirically Grounded Theology of Desire (funded by the Templeton Religion Trust). She is working on a new monograph entitled The End of Desire: Meaning, Nihilism, and God.
Saturday 17th July
SEAN RYAN  Prayer, Thanksgiving & Worship in the Letters of St Paul
The focus of this study day is the centrality of prayer, thanksgiving and worship in the letters of St Paul. Paul's letters were read-aloud in the context of worship when his communities came together enabling Paul to be present with them, whilst absent. Consequently, the letters of St Paul provide some of our earliest glimpses into early Christian prayers and songs of praise to God, and the risen Lord.
Session 1 – Prayer & Thanksgiving in 1Thessalonians
The first session will focus on Paul's earliest letter (1 Thessalonians), one full-to-bursting with prayer and thanksgiving to God, and encouraging believers to "pray at all times" despite suffering affliction and bereavement. How is it possible to encourage believers to "rejoice" in such circumstances?
Session 2 – Prayer in Ephesians
The second session will focus on the magnificent "blessing" or berakah with which the letter to the Ephesians begins (Eph 1:3-14). We will spend time with this theologically rich prayer, a single sentence in the original Greek, and tease out some of its depths in the context of Jewish and early Christian prayer.
Session 3 – Worship in Philippians
The final session will direct our attention to an extraordinary poetic outpouring of praise to Christ, the risen Lord in Philippians 2:5-11, potentially an evocation of an early Christian "hymn" to Christ. Does this passage provide a glimpse into the worship of Christ as Lord in early Christian communities?
Sean is a lecturer in Biblical Studies at the University of Roehampton and previously studied and taught at Heythrop College, University of London. He has a particular research interest in the prophetic and apocalyptic literature of the Old and New Testaments and is currently working on a book on the heavenly liturgy in the Apocalypse.
Saturday 24th July
MICHAEL BARNES SJ 'Who do you say I am?'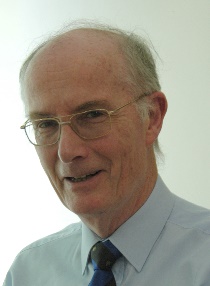 Jesus's great question to his disciples is the heart of the Gospel and responses have reverberated throughout history. The first was spelt out in Jewish terms – for Jesus and the first disciples were all, of course, Jewish. But Christian faith speaks not just Hebrew but Greek and Latin and has been translated into every language the world over, from ancient Syriac to the vernaculars of modern Asia. And the figure of Jesus has made an impact on other religions and cultures, from Islam to Sikhism. These lectures begin with a range of responses to Jesus's question that are to be found in our religiously pluralist world, Christian and non-Christian. We will then turn back to the sources of classical Christology in order to sketch out the implications of a faith that names Jesus as the Christ, the one in whom God's compassionate love is manifested for all humankind.
Michael teaches theology and inter-religious relations at the University of Roehampton and the Margaret Beaufort Institute in the Cambridge Theological Federation.  His publications include Waiting on Grace: a Theology of Dialogue, (Oxford University Press, 2020).
THE TIMETABLE – same for each day:
1st session   10am – 11.15am
2nd session  12.00 – 1pm
3rd session  2pm – 3pm
On Saturday 24th July at 3.30pm, you are invited to return for some time of prayer, which will bring the Summer School to a close.
TO BOOK
To participate, please email us: loretocentre@yahoo.co.uk, and we will send you the link.
THE TIMETABLE – same for each day:
1st session     10am – 11.15am
2nd session    12.00 – 1pm
3rd session    2pm – 3pm
On Saturday 24th July at 3.30pm, you are invited to return for some time of prayer, which will bring the Summer School to a close.
TO BOOK
To participate, please email us: loretocentre@yahoo.co.uk, and we will send you the link.
DONATIONS
Loreto Centre, like most places, has suffered financially during the pandemic.  While there is no charge for the Living Theology courses, a donation of your choosing would be very much appreciated.
To make a donation: 
By card, 10 am-3 pm Monday to Friday, please call 01492 878031. 
By cheque, payable to Loreto Centre, please send to Loreto Centre, Abbey Rd, Llandudno LL30 2EL
For further information please email: loretocentre@yahoo.co.uk or call us on 01492 878031