Friday 8th – Sunday 10th July
What is Living Theology?
The Living Theology Summer School has been organised by Jesuits and their associates in venues across the country for over 50 years. The courses continue to provide opportunities for Christians of all denominations to deepen their understanding of the Christian faith and develop their personal reflection on Christian living and belief. No prior theological knowledge is required, just an open mind and willingness to engage.
The Courses
All participants follow the three lectures given by Nicholas King, our Key Note Speaker. His Friday evening lecture is also a Public Lecture, to which everyone is welcome, even if not attending the rest of the weekend.
Participants then choose two other courses, one for Saturday and another for Sunday. Each course will consist of three presentations throughout the day. This makes it possible for those who are only able to attend on one day, to complete a full course.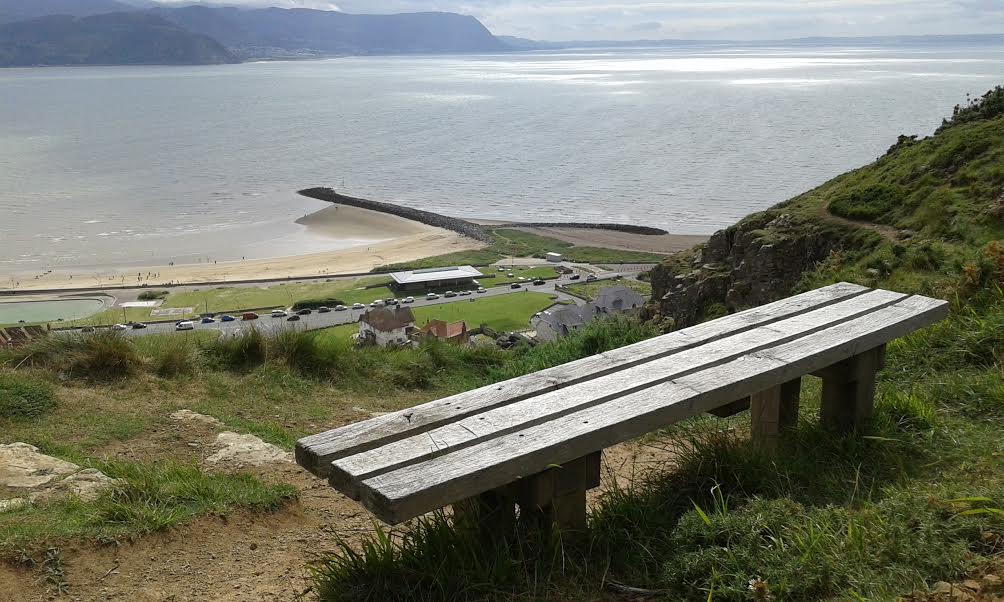 Timetable
Friday 8th July (6 pm Supper for resident participants)
6.15 pm Registration
7.15 pm Introduction to the Weekend
7.30 pm First Key Note Lecture
8.45 pm Tea/coffee
Saturday 9th July
(8 am Breakfast for resident participants)
8.30 am Registration for new participants
9.30 am Morning Prayer
10.00 am Lecture 1
11.00 am Tea/coffee
11.30 am Lecture 2
12.30 pm Lunch
2.00 pm Lecture 3
3.00 pm Tea/coffee
3.30 pm Key Note Lecture
5.00 pm Mass for Sunday
(6 pm Supper for resident participants)
Sunday 10th July
As Saturday, finishing with tea/coffee at 4.45 pm.
KEYNOTE LECTURES
and FRIDAY EVENING PUBLIC LECTURE
Luke – a very Jewish Gospel
Lecturer: Nicholas King SJ
People too easily assume that Luke is a Gentile (though they do not often give any evidence). This course will involve us reading as much as possible of Luke to test this assumption.
NB: we shall only have time to look at three groups of texts, but it will be perfectly acceptable for participants to draw our attention to other texts that might serve as counter-examples to the general thesis.
There will be three talks:
– Luke's Picture Gallery
– Luke and Hospitality
– Jesus begins his (very Jewish) ministry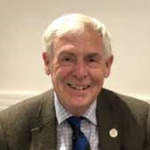 Nicholas King is a Jesuit priest who is currently on the parish staff at Farm St in London. For most of his Jesuit life, he has been a teacher at secondary and tertiary levels.  He recently published a translation of the entire Greek Bible (Kevin Mayhew 2013).
THE COURSES
There are four courses offered. Course A and B will be taught on Saturday and repeated on Sunday. Course C will be taught on Saturday only, and Course D will be taught on Sunday only. So on Saturday, you have a choice of one course among A, B and C, and on Sunday you choose another course among A, B and D.
COURSE A:  Spirit and Spirituality 
Lecturer: Mike Barnes SJ
(Saturday or Sunday)
What does the Holy Spirit 'do' for us? And how does our practise of prayer and liturgy and meditation enable us to respond to God's invitation to enter deeply into the mystery of God's inner life? The action of the Spirit is often confined to the area of extraordinary charismatic experience or turned into an open-ended and rather ill-defined theological background against which discernment of spirits takes place. This course of lectures will seek to place the role of the Holy Spirit within the life of the Trinity, both as the necessary complement to the action of the Word of God, and as a response to the crucially important question about how it is possible for anyone – whether Christian or non-Christian – to recognise and point to that which is beyond words and beyond form.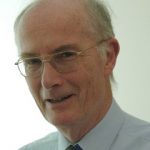 Mike teaches theology and inter-religious relations at the University of Roehampton and the Margaret Beaufort Institute in the Cambridge Theological Federation. 
COURSE B: Love, Religion and God
Lecturer:  Fiona Ellis
(Saturday or Sunday)
I'll be considering the nature of love, the different kinds of love (e.g. eros and agape), and the question of the relation between love and God. What are we to make of Feuerbach's claim that it is more appropriate to say that love is God than that God is love? Or that we need a religion that involves love and goodness but not God (Iris Murdoch)? Or that the love into which we fall – eros – is irredeemably selfish and requires to be purified by agape – the love of God?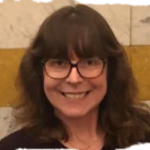 Fiona is a Professor of Philosophy and Religion at the University of Roehampton.
COURSE C: The Developing Church
Lecturer: Mike Smith SJ
(Saturday only)
The Christian Church is actually thousands of years old – our community dates back to long before Jesus Christ was born. During the last sixty years especially there have been developments in the church and its work, so what we Christians are called to do nowadays is very different from our tasks even a hundred years ago – not only are there developments in the Church's self-understanding but the world we are commissioned to care for is changing around us. In this course we'll consider the Church as it has been developing and what we can see of its future.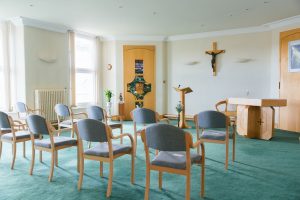 COURSE D: A Life Story of Jesus Christ
Lecturer: Mike Smith SJ
(Sunday only)
How much can we find out about what it was really like to meet Jesus Christ?
Can we see him from the viewpoint of the people and religion of his time, and see his background and his way of life? And what did Jesus himself think he was doing?
The Gospels we have are neither history nor biography, but they contain a number of clues about Jesus and his life, and his relationships with his contemporaries. Coloured as they are by later developments in understanding, they still present a compelling picture of 'what made him tick'. We can also gain some insights into what his followers might be doing nowadays.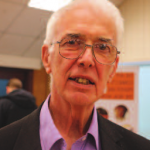 Mike is a Jesuit priest working with the Jesuit Refugee Service and in spirituality and adult education.
GENERAL INFORMATION
Suggested Donation: £70 for the whole weekend. £35 for Saturday or Sunday only. A non-refundable deposit of £10 is asked for when booking.
If attending the Public Lecture on Friday only, we ask for a donation of £5. If you are attending any other part of the weekend, this lecture is included in your donation.
Residential Places: Please enquire about availability and suggested donations for residential places if required. Suggested donation: £170 (this includes course fee). Please make it clear on your booking form if you require accommodation, we ask for a £50 non-refundable deposit to secure your room. All accommodation is now en-suite.
Please Note: It is important to us that nobody is excluded from our programmed events for financial reasons. Please speak to us if you would find difficulty in meeting the suggested offering. If on the other hand, you feel able to make an extra contribution towards a bursary fund, this would enable others to participate in our programme.
Catering: The suggested donation includes tea/coffee and a light lunch.
Parking: A large car park is available at the Centre.
To book a place please complete the form below and we will be in touch to finalise your booking: