Retreats and Courses 2022
Here at the Loreto Spirituality Centre, we have a wide range of options available to you depending on your needs. Please use the links below or scroll to find out more information.
Most of our retreats will begin with supper at 6pm on the first day and will finish after breakfast on the last day. Weekend retreats will finish after lunch. All of our accommodation is en-suite. Our retreats are fully catered. We can provide for a wide range of dietary needs, please let us know your requirements upon booking.
If you are a group wishing to book a stay or conference with us please click here for more information.
All of our suggested offerings can be found by clicking here, or following the link at the top of the page.
9th – 16th May
Led by: Fr Kevin Duffy
"Jesus the Sun of Justice"
In this retreat, we walk in the ancient tradition of seeing light and sunshine as divinely revealed symbols for God and Christ, where justice embraces life in all its aspects: physical, psychological, social, ecological and cosmic. Jesus the Sun of Justice is a healing and empowering presence in everyday life.
27th June – 4th July
Led by: Canon John Udris
"The Third Day: where trust and mercy meet."
An exploration of this Biblical motif through the lens of the life and spirituality of St Therese."
8th – 15th August
Led by: Monsignor Pat Kilgarriff
"If you are moving on, I pray that the Lord will be with you in whatever you do. My personal call to follow Christ. We will be using the Scriptures to explore what Christ is telling us, through his Word. This will link with the Liturgy of the Hours and the daily Eucharist. By God's grace, it will be a refreshing few days, by restful waters, with the Lord of Life."
28th November – 2nd December
Advent Triduum
From Darkness to Dawn: praying with scripture, poetry and music
led by Tom McGuinness SJ & Magdalen Lawler SND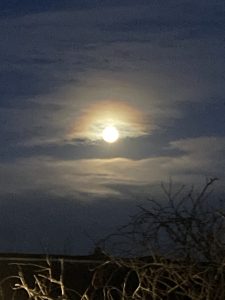 Fr Kevin Duffy
Kevin Duffy, originally from County Durham, is a Marist Father. He has taught theology and spirituality in various countries including Cameroon and New Zealand. His book Christian Solar Symbolism and Jesus the Sun of Justice is forthcoming (T&T Clark Bloomsbury, 2022).
Canon John Udris
Canon John Udris is a Parish Priest of St Peter's Marlow, former spiritual director of St Mary's College, Oscott, author of books and articles on Spirituality, especially on St Therese, appointed as a Missionary of Mercy by Pope Francis.
Monsignor Patrick Kilgarriff
Monsignor Patrick Kilgarriff is a retired priest of the Archdiocese of Birmingham, now living in St George's, in Worcester. He is an experienced retreat giver, having worked with the Catholic Missionary Society. He has been Spiritual Director and then Rector of the Venerable English College in Rome. He has also worked as a priest in five parishes in the diocese.
Magdalen Lawler SND
Magdalen Lawler SND is a Sister of Notre Dame, living in London. She has taught art and religious studies and worked in retreats, spiritual direction and student chaplaincy. She has a special interest in women's spirituality and in the relationship between spirituality and the visual arts and has published reflection books as a resource for prayer.
Tom McGuinness SJ
Tom McGuinness SJ is currently a member of the Retreat Team at St Beuno's Spirituality Centre. He has recently returned from six years in Dublin, giving retreats in Manresa Spirituality Centre and helping to coordinate an International Jesuit final formation programme. Tom has written and recorded many songs for prayer, some of which will be used in these Advent days.
Individually Guided Retreats
May 17th – 24th
6-day retreat
June 13th-20th
6-day retreat
July 25th – August 3rd 
8-day retreat
August 16th – 25th
8-day retreat
September 26th – October 5th 
8-day retreat
November 7th – 16th 
6 or 8-day retreat
Individually Guided Retreats may be possible online at any time of the year. These may take the format of a silent retreat, or else a retreat in daily life. For more information please contact the Centre.
30 Day Spiritual Exercises
Full Spiritual Exercises
(30 Day Retreat or can be made in daily life).
By private arrangement.
Ongoing Spiritual Direction
Spiritual direction is available on a long-term basis. 
We are currently offering direction virtually, either by Zoom, Skype, or FaceTime. Please use the contact form at the bottom of the page to request further information.
Living Theology Summer School
8th – 10th July
Living Theology: A Summer School in Christian Faith
An opportunity to deepen our knowledge of the Christian faith, learn new and helpful ways of looking at the Christian tradition, and develop a personal reflection on Christian living and belief.
More information to follow
1st – 3rd April: Praying with St Paul, led by Sean Ryan
10th – 12th June: Praying with Wisdom Literature, led by Karen Eliasen
14th – 16th October: Praying with the Gospel of St John, led by James Crampsey SJ
13th – 17th April
A chance to celebrate the liturgies of Holy Week in the context of a prayerful retreat. The preparation of the liturgies will be the main focus of each day. Led by Michael Barnes SJ, and the Loreto Team
Friends of Mary Ward Retreat
6th – 8th May
A long weekend retreat for Friends of Mary Ward and anyone interested in encountering this 16th Century woman who still has much to say to us today. A silent retreat, but with workshops and opportunities to socialise for those who wish. Led by Loreto Centre Team
23rd – 25th September
Theme: Community Church, led by Una Coogan IBVM
4th – 6th November
Led by Kate Le Sueur and Ewa Bem IBVM
If you would like any further information about our retreats or would like to make a booking please use the form to get in touch with us.
Make sure you press the submit button at the bottom of the form to send your message. Also please check that your email address is correct or we may not be able to contact you.